Episodes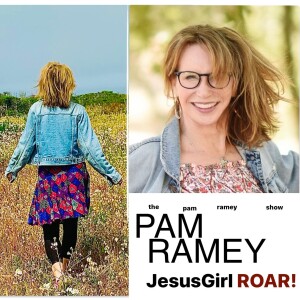 Thursday Jul 06, 2023
Thursday Jul 06, 2023
Episode #41 -R.O.A.R. Part Three
Aja Coryel (episode #31) rejoins Pam for the third installment of our series on the ROAR God put on the inside of us and today it's A=AUTHORITY. What does it mean to operate boldly in your God-given authority? Pam and Aja share stories of how God brought them into this truth and the victory that comes with walking it out. Thank you for sharing us with your friends and subscribing!
Thank you for your support
We want to pray for you! Send your request to prayer@jesusgirlroar.com – We'll write back and encourage you.
Follow and subscribe at www.jesusgirlroar.com
@pam_staverramey @lifecoachaja  #jesusgirlroar  #pamramey