Episodes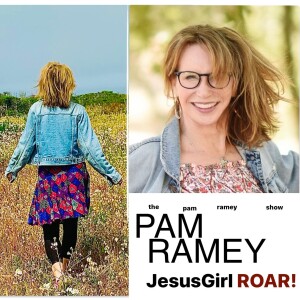 Saturday Sep 09, 2023
Saturday Sep 09, 2023
Episode #46 – T.H.R.I.V.E
If you're feeling stressed and out of balance, you won't want to miss today's show! Pam welcomes Renee Padmore, school teacher for 15+yrs and award winning short story writer, for a lively discussion on how to jumpstart you out of your funk. Renee shares some very practical tools on how to THRIVE in every area of your life; spirit, mind, and body. Download her daily planner for FREE along with other resources to get you intentionally moving in the right direction. Renee's husband, Brian, pops in for a short song from these two international worship leaders on loan from the beautiful island of Barbados.
Find Renee @  www.FitandFresh4Life.com
Find Brian & Renee @ www.brianpadmore.info
Thank you for supporting the show!
We want to pray for you! Send your request to prayer@jesusgirlroar.com  – We'll write back and encourage you.
Follow and subscribe at www.jesusgirlroar.com
@pam_staverramey #jesusgirlroar  #pamramey